Femdom Website - Brand NEW
As of yet, I am not announcing this new Femdom website anywhere but right here, because it's not completely finished. But it's really close. And just in case there are visitors who have caught on, I'd like to acknowledge you. Hi *kissy*
I've had this domain- -goddessworship.net- -for several years. It used to be a place where my Femdom friends and I posted blogs and product updates. But we all kinda stopped doing that. And I needed a new personal site with a fresh, new vibe.
I ended up doing lots of self-teaching and hands-on work to create this brilliant new place for you to worship, find information and entertainment, and SPEND!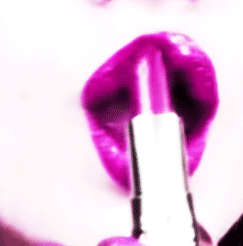 So what's different and new?
Downloadable erotic audio files are now more personalized, with image, title, and artist name
Many new video samples (animated gifs) for erotic video files
Audio samples embedded on product pages
Mobile friendly site with easy-to-find products and search function
Fab new journal (you're here!), where I will post news (such as product releases)
A clean, exciting look with fun, interactive features
Fully-integrated shopping cart system
New payment processor where I get lots more $
Goddesslycia.com will remain my Niteflirt-friendly site, and I have just modernized the look there, too!
Lipstickdomme.com is also staying up, with plans for future revision. However, I will mostly be posting blog entries here, or on my Patreon. If I do post to the Lipstick Domme journal, the entries will be exclusively lipstick fetish and findom-related.
Totally excited for you guys to look around and have some fun here! I hope to continually build upon this site, making it even better.
Thanks for everything, mooshkas! Hope you love it here.
P.S. You'll notice each product also has a "Purchase through: Niteflirt" option. I wanted to provide it for those who are more comfortable shopping through the NF platform. So take your pick between here or there- I am good either way *kissy*