I realize it is my own fault for joining a bunch of Yahoo groups and putting my Yahoo IM button on my sites. Basically, it's a free invitation for anyone who sees my user name to message me. So, I can't really blame or be mad at the hoards of guys who have recently been messaging me, whom I have, in turn, been ignoring.
I am sorry, but I do not have the time to chat with a bunch of people for free, when what I do online is my job. So I am going to let you know how to start our relationship in a way that might lead to an actual relationship. I should also add that if you want to call me for sessions on NiteFlirt and TalkSugar, just call and I am there to help create your fantasies. This "approach" thing is about instant messenger and online slaves who want to chat and receive training outside of my phone sessions and products for sale.
First thing is to send a tribute. I've read many discussions about whether or not tributes should be made before chat. I do understand the point of view that a submissive wants to get to know a Domme before transferring funds. But you can get to know me *so well* simply by checking out my sites, blogs, tweets, and online profiles. With all that I put on the internet, you should know whether or not we would have a connection, and whether or not you want to serve me and receive training from me. The initial tribute you send can be as low as $25, as long as you send it.
Second: I will not reply to a stranger's instant message of "hi" or "hi miss" or anything that is a simple greeting. If you want a reply, your initial message to me should involve the following:
1. Tell me what your tribute was. A gift certificate to my e-mail? A $ tribute through another payment processor? Let me know immediately. And an item off my wishlist will not count as an initial tribute, because I've been deceived by guys who purchase and cancel.
2. Let me know where you found me. A social networking site? A Google search which lead to one of my personal sites? Other?
3. Let me know some info about yourself, fetish-wise and in general.
4. Let me know what you are looking for in a Domme. Yes, slaves have needs and desires, and I want to know yours.
You can send this introduction to my e-mail address, which is goddesslycia (at) yahoo.com. Or you can send me an instant message on Yahoo. Just make sure you say all of those things.
Now *that* is how I like a slave, submissive, or general admirer to introduce himself. Please do it from now on, and we might actually get somewhere 🙂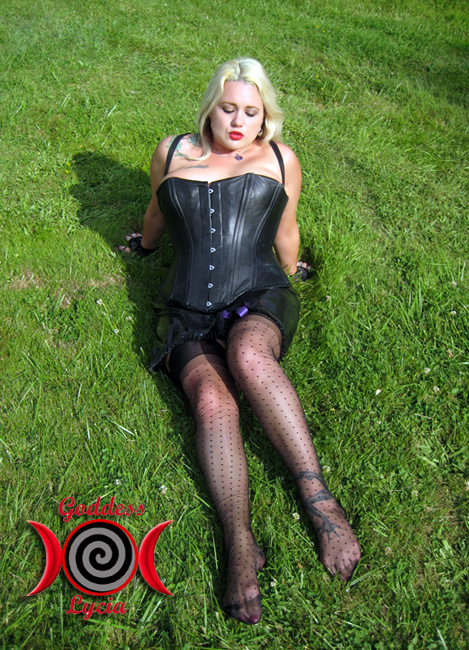 *Note. This entry is exclusive to Goddess Worship. Please do NOT re-post elsewhere.